Sales teams face a variety of daily challenges.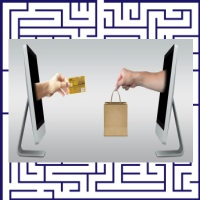 However, one that really deters their goals to beat their quotas is the sheer volume of systems that they have to use.  In order to be successful, you'll need to analyze data and set priorities based on what you learn.
When sales teams have to visit multiple sources to obtain this necessary info, their task becomes quite daunting. It takes time while sales and closing ratios slow down. Therefore, sales integration is essential in order to enhance sales cycles and improve closing.
Sales Integration Makes Things Simpler
Companies with long sales cycles and numerous decision makers need help with simplifying their processes. Customization of products and services tends to warrant sales integration which helps companies increase their win rates and save time.
If you integrate your company's pricing and value systems with customer service management, price and quote (CPQ) and marketing automation, then you'll find greater success is on the horizon.
There are a number of sales integration options and approaches that can be taken. Consider these three to help scale complex selling strategies:
 1. Automation
Your company can accelerate sales cycles by automating the proposal and quote process in real time. In fact, you can integrate your CPQ and ordering systems quite simply. Companies are training their sales teams to use mobile apps in order to increase their sales.
The apps help the teams to provide quotes, respond quickly, and handle price questions. The more integration of CPQ, the faster the quotes are provided. These companies claim the proposal cycle is reduced from over 15 hours to 30 minutes.
2. Accuracy
Companies were able to increase the accuracy of quotes because the most current pricing and services were available due to integration. You will get the benefit of only focusing on the most profitable products for your business. Companies see a major reduction in order sales cycles because there are fewer inaccurate quotes.
3. Higher Win Rates
Integration allows your company to increase their win rates. Customers get more accurate quotes and in a timely fashion. Your sales teams are more efficient and able to focus on new business while keeping their current customers pleased.
Integration is essential in order to fine tune your systems and drive up sales. Your customers and sales teams will appreciate this new strategy. Results will pour in immediately after implementation and you'll spend more time on what matters rather than spinning your wheels on things that take away from sales. #
We would love to hear your comments. Please comment below or contact us today!
Gary Brunson
gary@myclearfocus.com
Debra Rider
debra@myclearfocus.com
574.361.2674
Sustainable Growth & Profit Consultant, Coach, Mentor and Counselor/Therapist for Business Owners and Professional.
Written for us by our associate Gary Sorrell, Sorrell Associates, LLC. All rights reserved worldwide.